Whirlpool Massage
Up to 24 massaging jets, from directional to rotary, to exclusive Shiatsu systems, delivering the utmost in relaxation.
View All Whirlpool Baths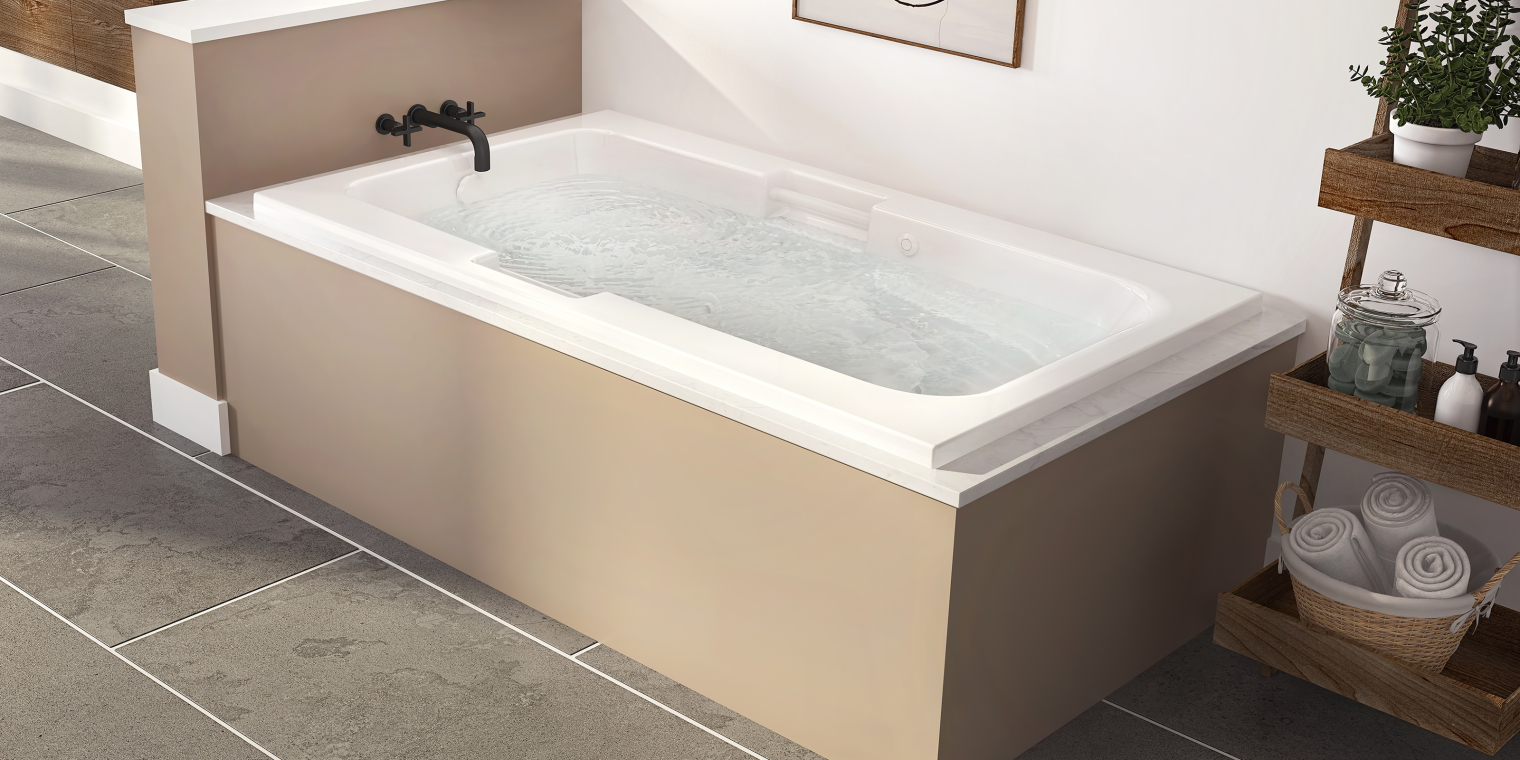 Full-body therapy or targeted massage.
Delicate, oscillating waves or pulsating jets. Whatever soothing powers you need, we have a whirlpool bath with the innovative technology to deliver, along with a variety of beautiful design options to flow seamlessly with your available space.
Vigorous. Deliberate. Focused.
Whirlpool Massage Therapy
Whether you lead an active lifestyle or suffer from chronic aches and pains, you want therapy. For those that give a little more and push a little harder – a whirlpool delivers.
Why a Whirlpool?
The force of the water works with the heat of the bath to release muscle tension and treat trouble spots. Individual jets with customizable pressure target areas of tension and bring relief to the back, neck, shoulders, legs, and feet.
Browse Featured Whirlpool Models
Explore More Bathtub Therapies