Bathtubs
Choose from an exceptional lineup of bathtubs that will provide you with years of enjoyment and relaxation.
View All Bathtubs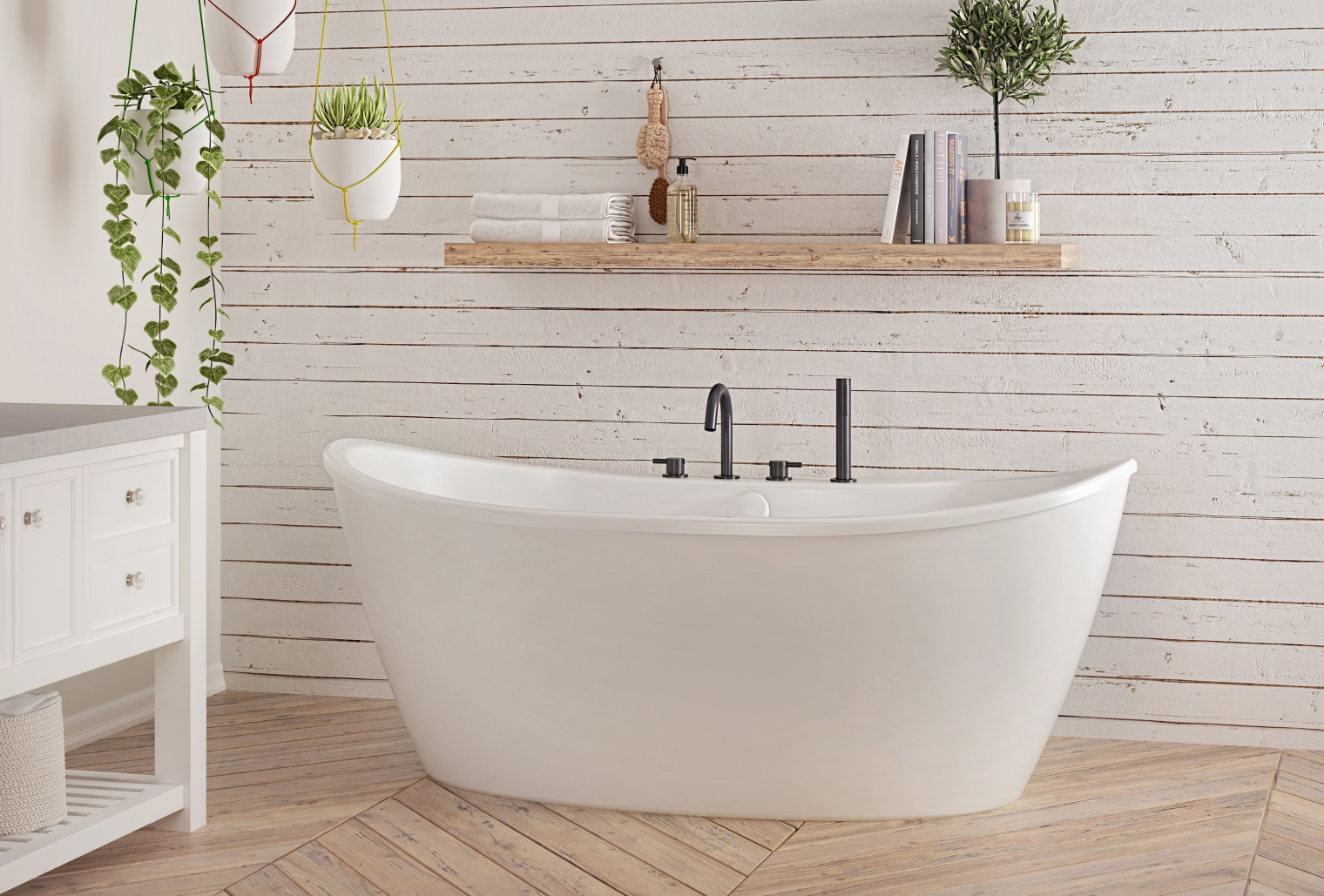 A bathtub can set the tone for the entire space.
Especially if it's an Aquatic bath. The superior construction of our bathtubs is strengthened by the flexibility of a wide array of size, style, hydrotherapy and color options. Whether you're remodeling a master bath or planning a new bathroom, you'll find an array of bathtubs to fit your needs and design preferences.
Browse by Installation Type
Browse by Material
Premium cast acrylic bathtubs are specially formulated for exceptional durability and luster.
View All Products
You Will Love Our Beautifully Crafted Freestanding Tubs, Designed Just For You.
Immerse yourself in a truly spectacular sunken escape with our freestanding tub with a pedestal base or claw feet, allowing you to quickly place it anywhere in the bathroom, making it a luxurious and rejuvenating experience.
Baths With Therapy Systems
HotSoak™ Therapy System
Looking for a step-up from a traditional soaking tub? The HotSoak™ adds a simple circulation system that passes water past a heater. It's virtually indectable, but will keep your bath water at ambient temperature.
Explore More From Aquatic Bath
Aquatic Bathtubs: Where Luxury Meets Functionality
Immerse yourself in the ultimate bathing experience with Aquatic bathtubs, the epitome of elegance and innovation. Our wide range of meticulously crafted bathtubs caters to every discerning individual's needs and preferences, ensuring an unparalleled bathing experience that will leave you feeling rejuvenated and refreshed. Whether you desire a soothing tub for relaxation or a versatile shower tub combo, Aquatics attention to detail and precision will exceed your expectations. From neo-angle to oval, round to rectangular, freestanding to undermount, corner to skirted, and alcove to drop-in, our collection offers many options to suit any bathroom design.
Our neo-angle bathtubs are perfect for those seeking a contemporary or luxurious look. Their unique design allows them to fit nicely in the corner of a room and provides ample space for two-person bathing. Embrace elegance with our oval bathtubs, which blend harmoniously with any bathroom aesthetic, creating a focal point that exudes sophistication. If you prefer a classic and timeless silhouette, our round and rectangular bathtubs offer a symmetrical and balanced design that adds a touch of refinement to your bathing sanctuary.