AcrylX™
Featuring a lustrous, brilliant white color, AcrylX™ is a proprietary, applied acrylic finish that is backed by a lifetime warranty.
AcrylX™ is a Long Lasting, Luxurious Applied Acrylic Finish!
AcrylX™ adds value to our Everday Series products.
Features and Characteristics
Superior Finish
AcrylX™ applied acrylic offers a high gloss, truer white finish resulting in fewer scratches, cracks and chips for a longer lasting finish that looks factory years after installation.
Quality Construction
The structural integrity is greater than previous products; reducing the chances of surface cracks during transportation and installation. It takes away the hassle of damaged product in the field by strengthening the surface with the AcrylX™ finish.
Structural Durability
Whether in a warehouse or a new house, an AcrylX™ product is durable and will resist scratching, cracking and chipping to maintain a "factory-new" finish over its lifetime.
Easy to Maintain
The finish material is less porous which creates an easier to clean surface that is less susceptible to chemicals, enhancing value and reducing everyday issues. AcrylX™ products can be easily repaired and brought back to a glossy, factory-new finish by a professional. Simply contact us for assistance with any repairs to your product.
Innovative Finish
Instead of heating and forming a cast acrylic sheet using a vacuum, the acrylic material is placed onto a mold and left to cure and harden.
Benefit From a Lifetime Warranty with AcrylX™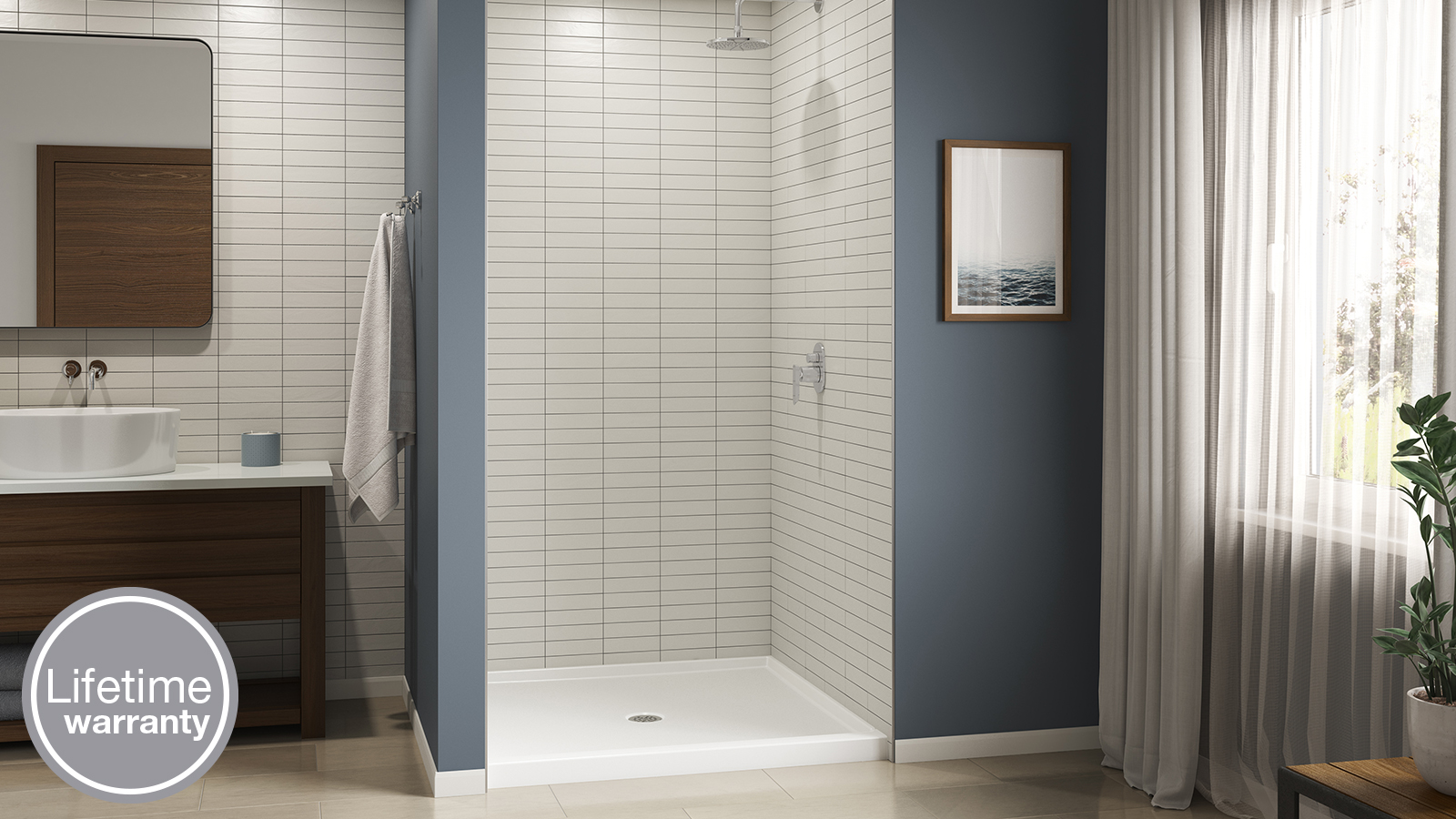 The best guarantee in the industry
We fully believe in the strength and reliability of our AcrylX™ products, which is why we offer an unmatched lifetime residential warranty and a 30 year warranty on commercial products. If your product is ever in need of repair, we will fix it!
Learn More
AcrylX™ FAQs
Is AcrylX™ real acrylic?
Yes. AcrylX™ is a high-quality acrylic material developed by American Bath Group and is a patent-pending proprietary innovation.
Can AcrylX™ products be easily repaired?
Yes. AcrylX™ products can be easily restored to a glossy, factory-new finish by a professional. Contact us for assistance with any repairs to your product.
Does AcrylX™ adhere to fire-rating, IAPMO, NAHB and other code requirements?
Yes. All AcrylX™ products meet all regulatory code requirements. The finish has also passed all code-required fire-rating tests.
Support and Other Innovations