Subway Tile Collection
This collection includes showers and tub showers with a subway tile look at a great value.
View All Subway Tile
Simple and elegant, with versatile design possibilities.
Inspired by New York's first white-walled subway stations, ceramic subway tile has long been a popular choice for bathrooms. Now Aquatic offers an innovative take on this design standard with a new subway tile look for select AcrylX™ tub showers and showers.
Clean Look
Sleek, glossy tiles make bathrooms look bright and clean. Products offer a polished, high-end look at a very affordable price.
Easy Installation and Maintenance
Easier to install than bathtubs with traditional tile walls; No grout lines or cracks in tiles to keep clean and maintain. Built to withstand the rigors of shipping, installation, and usage over time.
Timeless Design
Timeless style blends in with almost any décor and offers a neutral backdrop for accent pieces and decorative accessories. Make a big impact in a small space.
Browse by Product Category
Backed by Unmatched Quality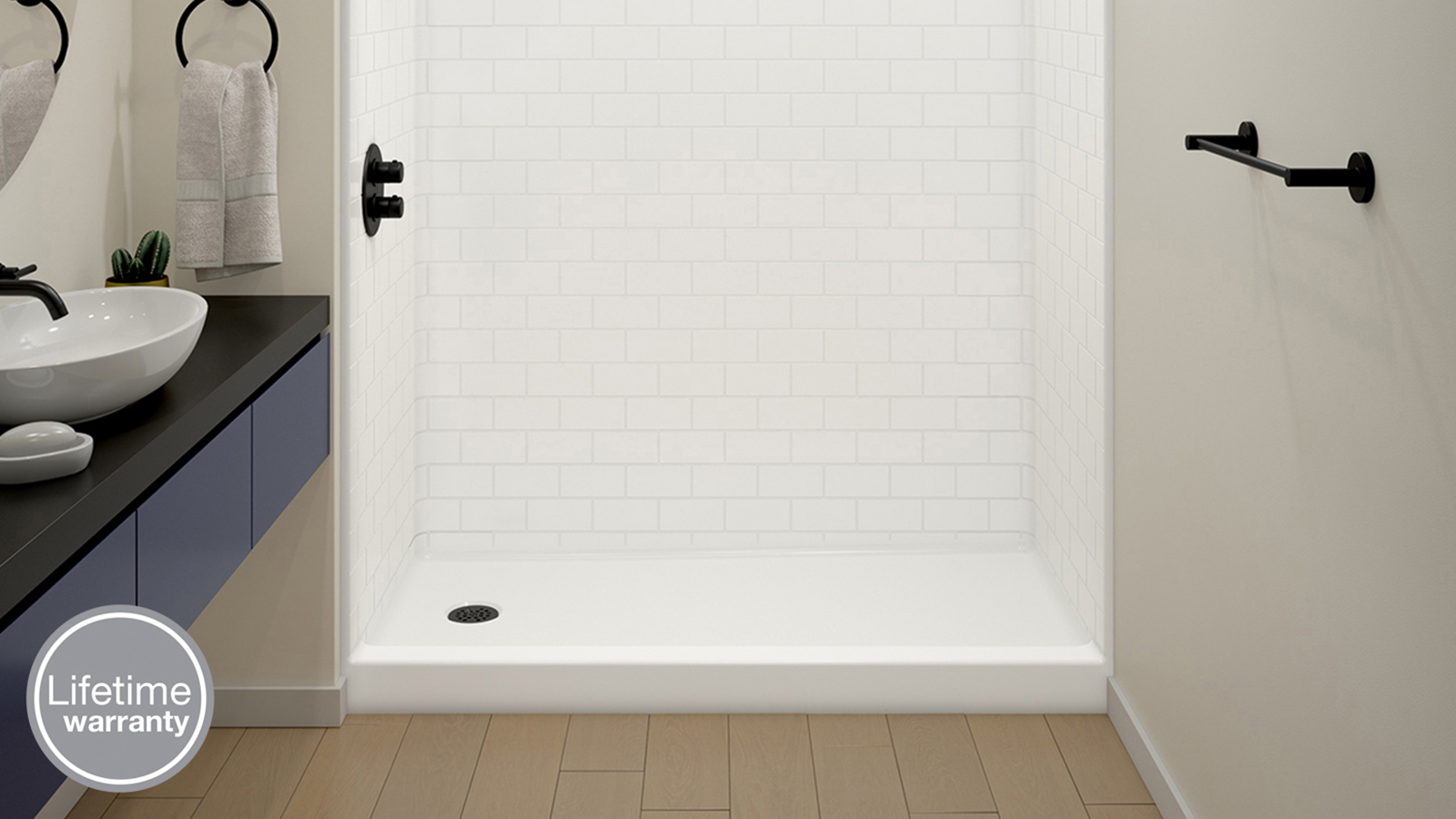 What is AcrylX?
AcrylX™ is an applied acrylic with a high gloss, truer white finish. The high luster results in long lasting finish, meaning a factory new look years after installation. Whether in a warehouse or in a new house an AcrylX™ product will resist scratching, cracking and chipping and will maintain a "factory-new" finish over its lifetime.
We've backed our AcrylX™ products with an unprecedented Lifetime Warranty.
Learn More
Shop Our Most Popular Subway Tile Units
Explore More From Aquatic