Shower Doors
Give your bathing suite a distinctive touch with our sophisticated shower and bathtub doors by Coastal for Aquatic.
View All Shower Doors
Make your Aquatic bath even more spectacular with a Coastal shower door.
Designed for durability and functionality, Coastal Doors will bring sleek lines and enhanced value to your bathroom. Our selection of doors is curated to complement Aquatic's bathware to the fullest extent possible.
Browse from our Most Functional and Beautiful Doors by Coastal for Aquatic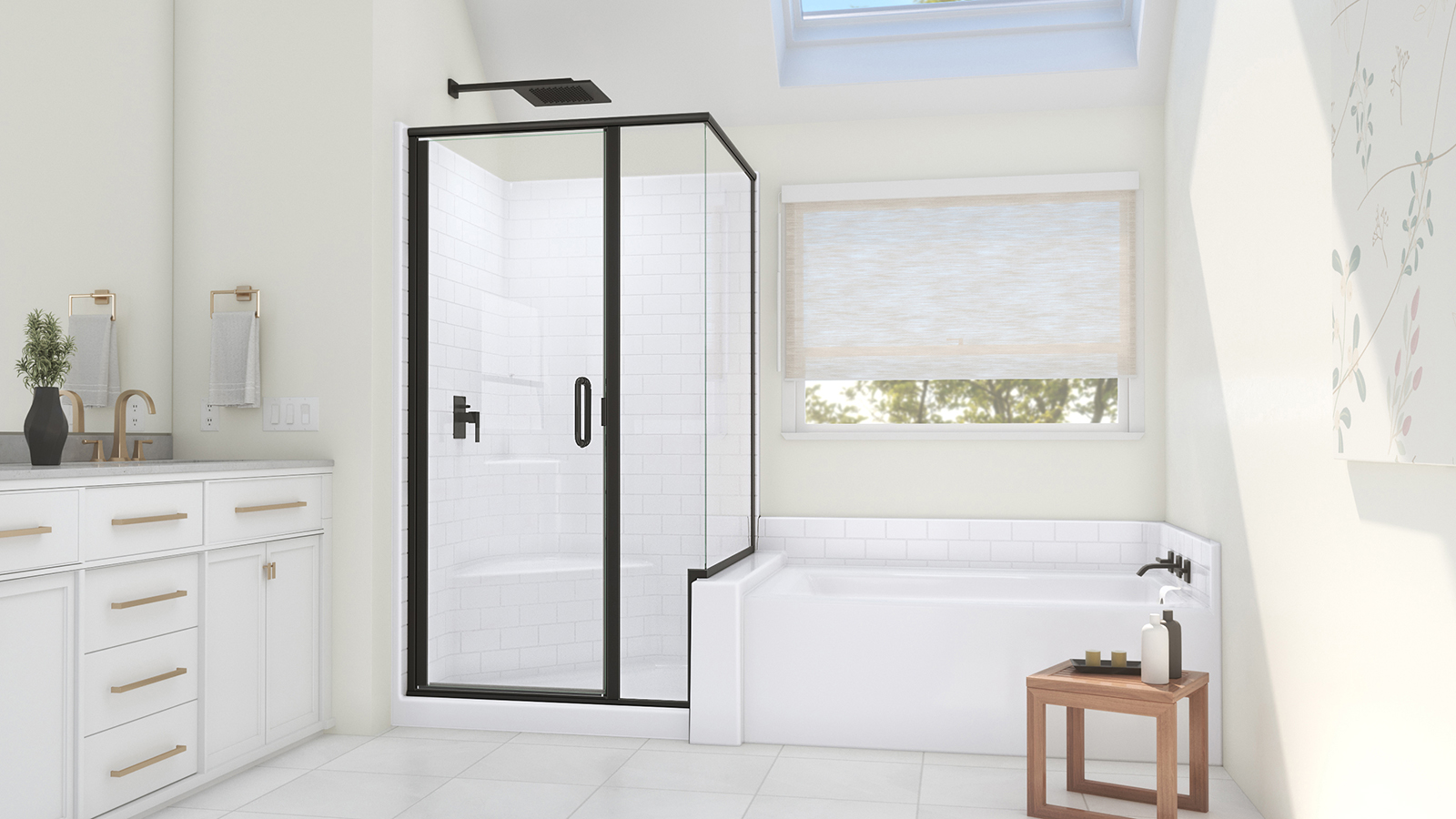 Complete your Darsey shower and tub suite with the Darsey door
Durable in quality and sleek in design, the Darsey Semi-Frameless Swing Door is a popular choice for your bath space upgrade. With easy installation, this enclosure creates a timeless look in hardly no time at all.
View All Darsey Doors
Search by Door Type
Bypass sliding glass panels available to fit flexible entryway or plumbing access from left or right.
View All Sliding Doors
Explore our Best Selling Shower Doors Collection
Learn How to Measure for a Shower Door Opening
The shower door by Coastal for Aquatic lends a stylish yet sophisticated to any bathroom, and with its beautiful sculpted header and self-draining track. Easy installation makes it the ideal choice for a bathroom renovation.
For tub doors: It is important to note that the installation process is similar to the shower door. The shorter door height and differences in the threshold base are the only differences to consider. Please note that you should always refer to the installation guide for complete instructions.
Explore More From Aquatic Bath