Builders' Choice
Our Builders' Choice Collection offers a multitude of styles and hydrotherapy packages, all at a practical price.
View All Builders' Choice
Value, Meet Performance.
Great value is always the right choice. When practicality and performance are equally desired, Builders' Choice doesn't disappoint. More than _ models in an array of sizes, with targeted whirlpool and effervescent air bath options, prove that at every price point, excellence should always be expected.
Luxurious Hydrotherapy Options
Whether you prefer the simple pleasures of a long soak, the soothing sensation of air bubbles against the skin, or the invigorating action of whirlpool jets, you'll find a hydrotherapy system to ideally suit your needs.
Builders' Choice whirlpools are designed with the same attention to performance and cleanliness as Aquatic's premier hydrotherapy series. They are built with 7-8 targeted hydrotherapy jets- directional and spinning, pneumatic on/off control, advanced safety suction system, and run-dry safe pump.
Tiny, effervescent bubbles are all enveloping, quietly filling the bath to soothe every tired muscle. It's like a fingertip massage from head to toe. Perimeter air system, single speed heated-air blower, integral air heating system, and pneumatic on/off control are standard.
Deep bathing wells allow you to fully immerse yourself in soothing water. Once you ease in, you'll never want to get out.
Built With Your Needs in Mind
The beauty of our Builders' Choice collection can be seen in an array of thoughtful details.
Ergonomic Bathing Wells
Ergonomic backrests and integral arm rests (some models) provide a comfortable soak.
Pre-leveled Wood Base
Provides a perfectly balanced fit and easy installation.
Safety Features
Textured floors, safety suction system* and run-dry safe pumps* make for a safe bath.
(*whirlpool models)
10-year Warranty
Crafted from premium cast acrylic, Builders' Choice comes with a 10-year warranty.
Browse our Bestselling Hydrotherapy Bathtubs
Discover the Benefits of Our Freestanding 2-Piece Models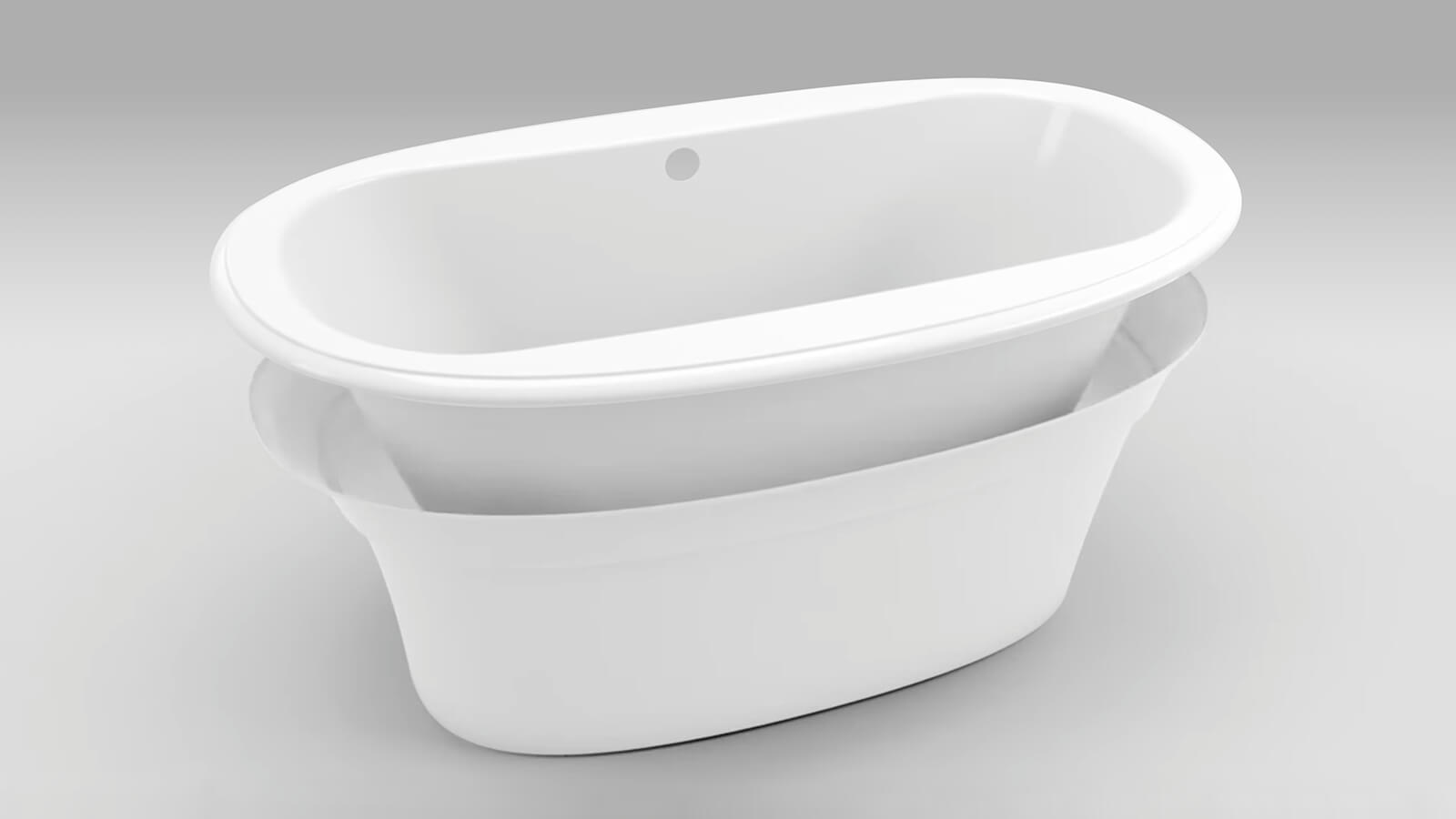 2-piece Construction
Separate lighter pieces are easier to maneuver through tight spaces, making the installation faster and easier.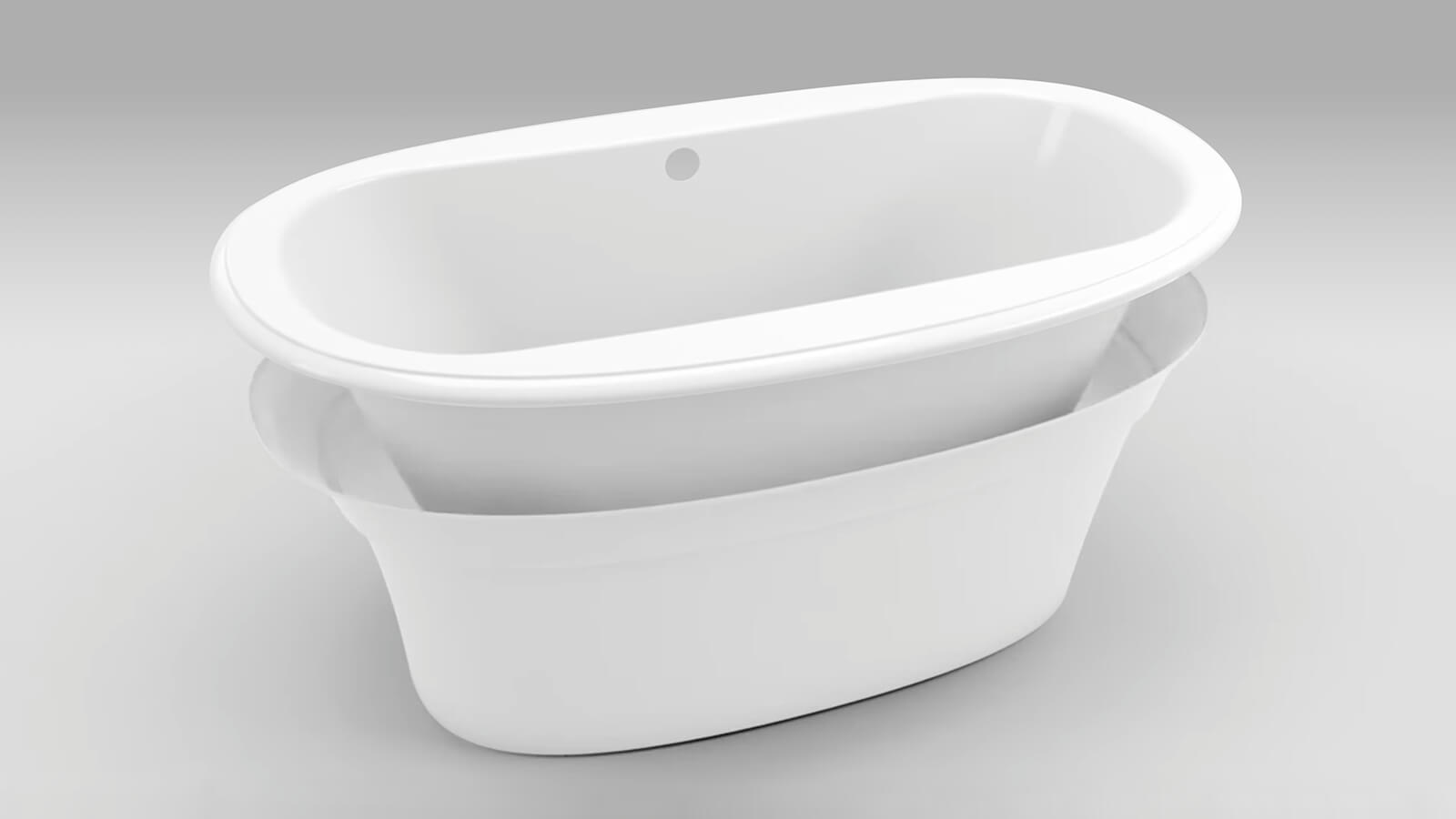 2-piece Construction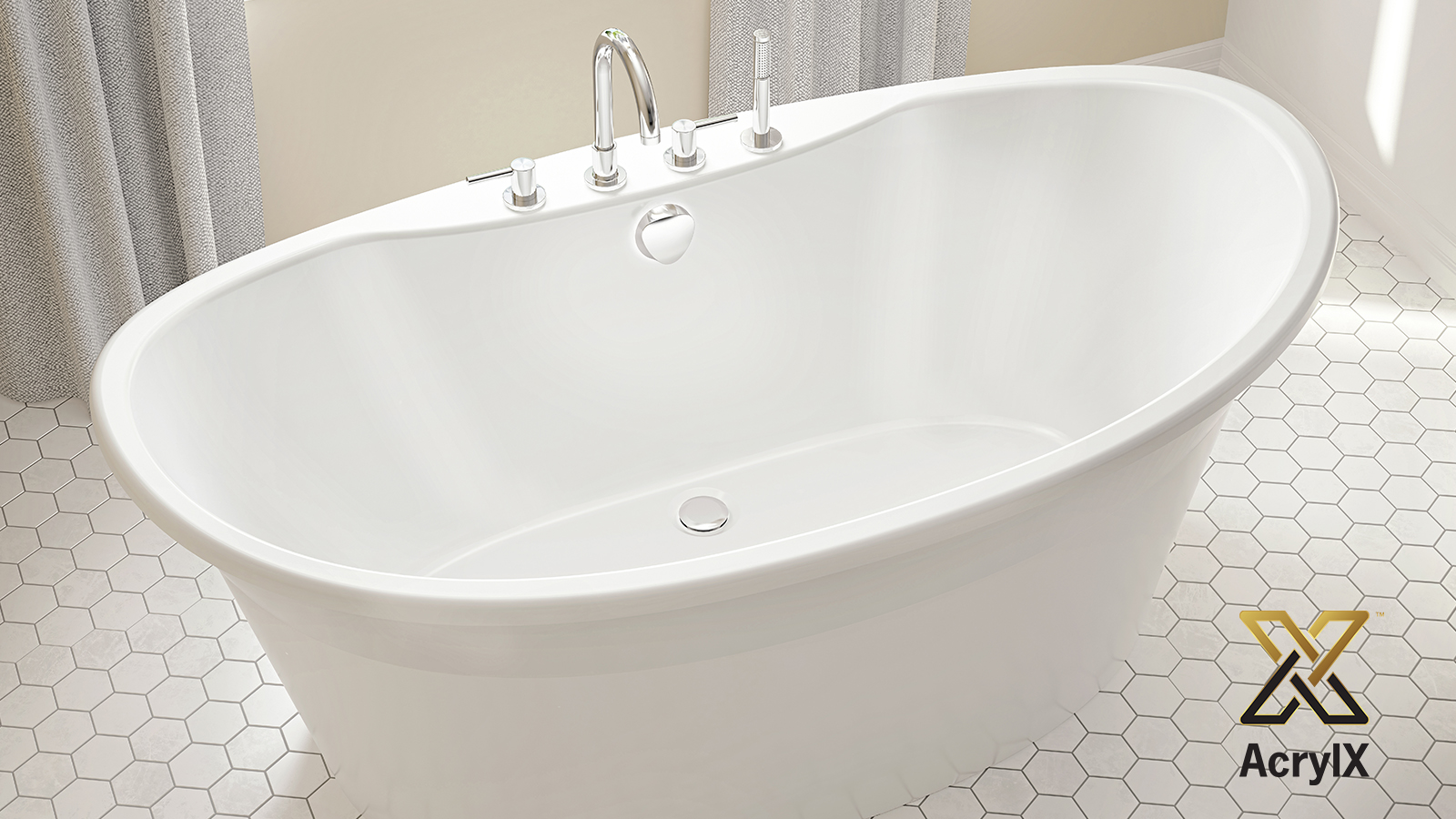 AcrylX™ Finish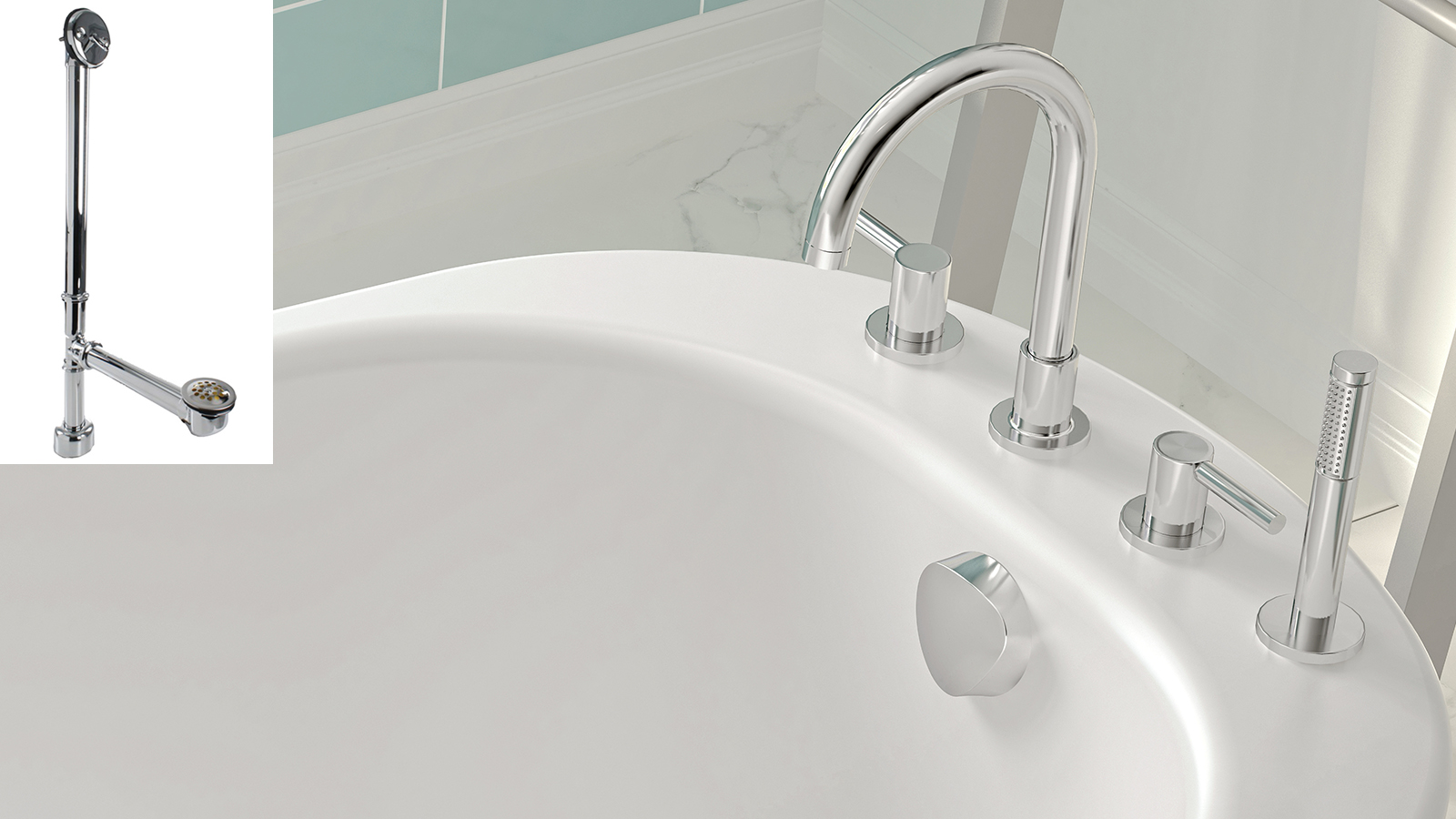 Faucet Installation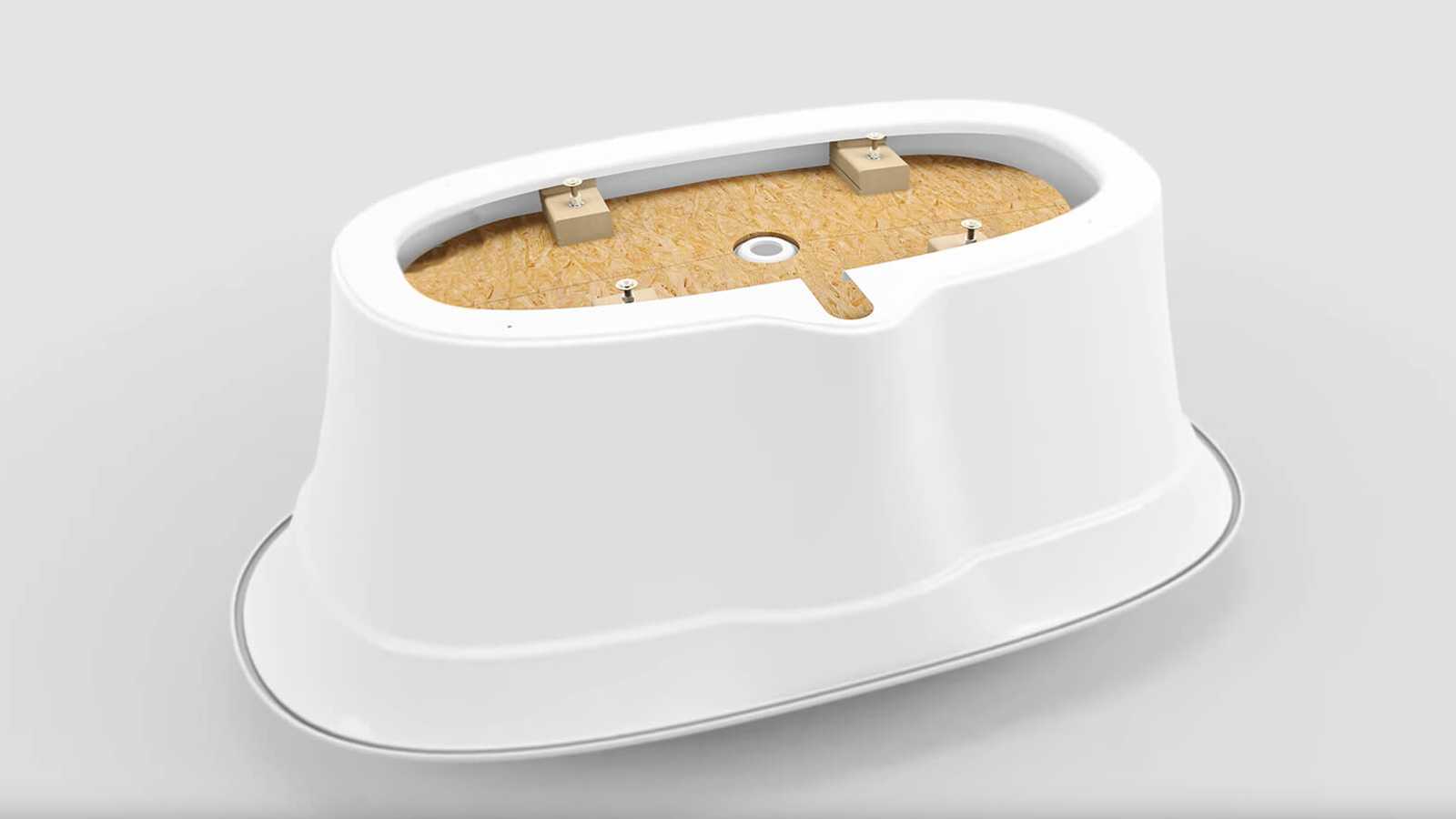 Leveling Legs
The perfect fit for your space and style
The Builders' Choice collection includes four different configurations, in sizes ranging from 57" – 72", assuring there's a model to integrate beautifully with your bath space.
Drop-in
This versatile style includes a self-rimming edge that can be seen above the tub deck. Tubs can be installed in a raised platform or set below floor level.
Skirted/Alcove
With a single finished apron, an alcove-format bathtub is intended for installation in a recessed area with walls on three sides.
Corner
Ideal for two-person bathing, a corner-format bathtub has a triangular or crescent-shaped design that fits into the nook of a room.
Freestanding
A showpiece for your bathroom at an economical price level.
Explore More From Aquatic Bath